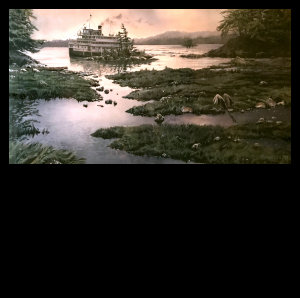 THE OLD MAN (Pen & Ink), 16" x 24", 1971

This was one of my first pen and ink drawings. I was using the technique of 'pointillism' whereby the drawing is composed of individual dots of ink on the paper. You vary the tone on the image by using different sizes of the pens. I use Staedtler ink pens for my drawings.

The man takes his daily lunch break from his work at the Coney Island amusement park. He escapes his mundane daily chores by getting lost in his books.
© 2018 Lawrence A. Dyer