© 2018 Lawrence A. Dyer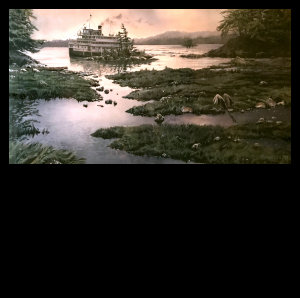 HERON AT SUNSET. 12" X 15", 1991
With it's stately slow measured flight, the great blue heron has a commanding elegant presence. As expert fishers, they spend long hours, usually at dawn or dusk, stalking their prey through the shallow margins of lakes and rivers .