© 2018 Lawrence A. Dyer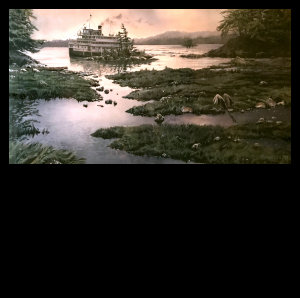 PINTAIL DUCKS, 12" x 27", 1990
The Northern Pintail is probably the second most abundant duck in North America after the Mallard, and has the widest distribution worldwide of any of the waterfowl. Vast numbers nest on the prairies, and the range extends north to the Arctic ocean. The male is distinguished from the female by his chocolate brown head, white neck, and central tail feathers; the female having buff brown feathers streaked with black.