© 2018 Lawrence A. Dyer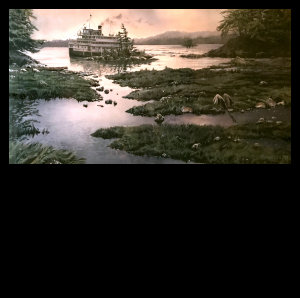 MUSKOKA LOONS, 15" X 24", 1990
Canada's northern lakes are the breeding grounds for the common loon. They have almost disappeared from many southern Ontario lakes, including the lakes in Muskoka. They still can be found there, and this pair were residents in our Bay. This pair nested close to our home for the past three years.