© 2018 Lawrence A. Dyer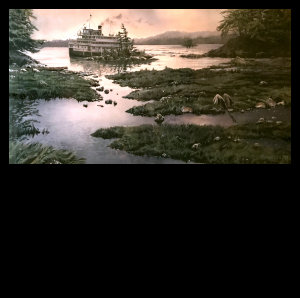 MARLIN BREACH, 12" X 24", 2010
There are about ten species of Marlin. They have an elongated body, a spear-like snout or bill, and a long, rigid dorsal fin which extends forward to form a crest. The painting depicts their awesome power as they breach the surface.
Giclee Prints: 12" x 24" on canvas mounted on a wood frame. Price $158.95. Insured shipping to USA via UPS Ground with tracking number $14:95