© 2018 Lawrence A. Dyer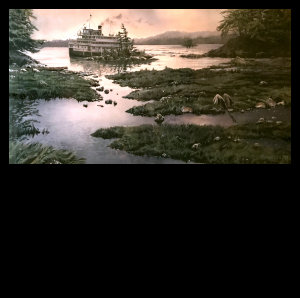 ZEBRA OASIS, 16" X 24", 1984.
This is one of my earliest works. In this work I like the positive and negative spaces created by the zebra heads and necks. Zebras are a favorite subject due to the sheer beauty of their markings. This pieces was done in pen and ink, and then overlaid with color pencil. I used this technique before changing to oils and acrylics.