© 2018 Lawrence A. Dyer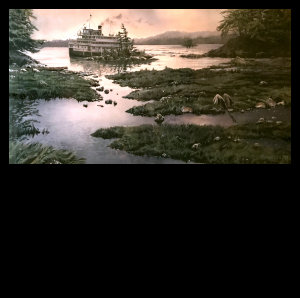 PARIS IN TEARS, (Burning Of The Notre Dame Cathedral) 16" x 24", 2019
In April of 2019 a structural fire broke out beneath the roof of Notre Dame Cathedral in Paris. The cathedral ("Our Lady of Paris") has survived on the banks of the Seine since the 12th century. Its walls and interior and vaulted ceiling are made of stone; but its roof and spire were constructed of 13th-century oak. It is one of the most revered symbols of Paris, and Parisians were in emotional shock as the fire raged.
Giclee Prints: 16" x 24" on canvas mounted on a wood frame. Price $195:00. Insured shipping to USA via UPS Ground with tracking number $14:95