© 2018 Lawrence A. Dyer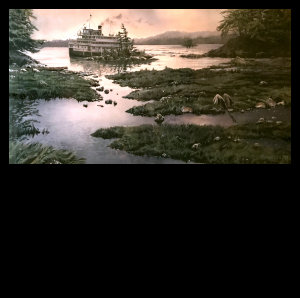 REMBRANDT SELF PORTRAIT, 1657, 20" x 24"
Rembrandt Harmenszoon Van Rijn is one of my favorite artists. He achieved youthful success as a portrait painter, but his later years he endured personal tragedy and great financial hardship. This is an extraordinary self-portrait of Rembrandt (age of 51) that I was drawn to paint. His face and direct gaze shows his resignation, of time, aging experience, and the distress of personal tragedies and financial ruin of his later life.

I wanted to see if could learn to mimic the tones of his work by making a copy of his 1657 self portrait which is housed at the National Gallery of Scotland. I contacted the gallery and told them my story, and they were kind enough to send me an exact size reproduction print of the piece. Needless to say, I couldn't capture the impact and color tones of his work, but I enjoyed making the painting. Copying the masters is one method of learning to paint, and I have done this with several famous pieces.















Rembrandt painting on wall.