© 2018 Lawrence A. Dyer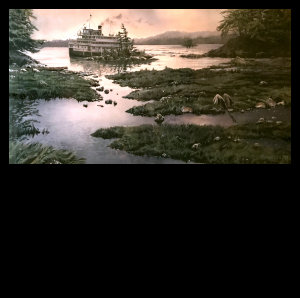 Chickadee in Pine, 12" x 16", 1978
The chickadee is a delightful little bird. They are small birds overall, usually having the crown of the head and throat patch distinctly darker than the body. They are at least 6 to 14 centimeters in size. Their name reputedly comes from the fact that their calls make a distinctive "chick-a-dee-dee-dee" sound.








Printed on heavy acid free paper stock.
Print size 13" x 10.6" Image size 20.5" x 11 x 8.5". Price: $45.00