© 2018 Lawrence A. Dyer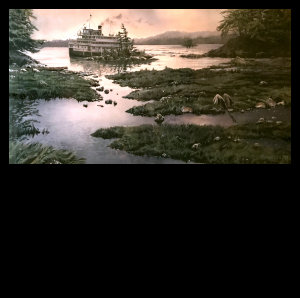 WHITE WINGS Ė GREAT SNOWY OWL
A stunningly beautiful bird, the Arcticís male snowy owl is almost pure white. The snowy owl can survive for days without food. Itís chunky body is sheathed in fat, which can be used for energy. Its feathers are so dense that it is nearly impervious to the great killer of birds, the cold wind. His white wings are muffled with soft feathers that make his flight as silent as starlight.