© 2018 Lawrence A. Dyer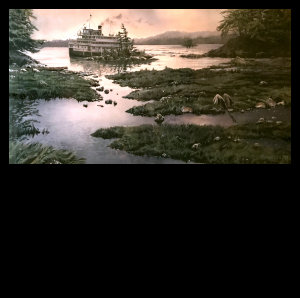 SNOWY OWL IN TUNDRA 18" x 24" 1991
Familiar throughout the Arctic as year round residents, snowy owls penetrate farther north than almost any other species of bird. They perch in open spaces and hunt by daylight in summer. They nest on the ground, lining them with feathers and moss.