© 2018 Lawrence A. Dyer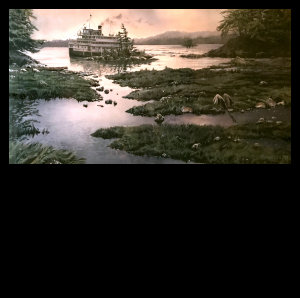 EGRET SHADOWS ,20" x 24" 2001
The great egret is a large heron with all-white plumage. Standing up to 3.3 ft tall, this beautiful bird can have a wingspan of over five feet. It can also be distinguished from other white egrets by its yellow bill and black legs and feet. We have egrets at our small lake almost every day here in Florida. The painting is another example of chiaroscuro, the strong contrast of light and shadow.