© 2018 Lawrence A. Dyer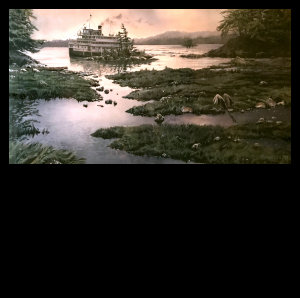 HAWK & DOVES , 13" x 35", 2014
This painting is one of a series of bird paintings for a room our home. We have two Coopers Hawks that have lived on the property for 7-8 years. The Mourning Doves can be found at the bird feeding stations during most of the day.


Giclee Prints: 16" x 28" on canvas mounted on a wood frame. Price $208:95. Insured shipping to USA via UPS Ground with tracking number $14:95