LOGGING THE TRAIL 23" x 47", 2018
Only a century ago, draft horses provided a practical, dependable, and renewable power source for pioneer-era industries such as logging, land clearing, farming, railway building, hauling freight and road construction. In fact, before 1910, at least 90 percent of all public works, agriculture and resource industries relied on horse power to complete jobs both large and small.

There is something incredibly endearing about heavy draft horses. They are docile, calm, and affectionate animals and their size and weight seems to make their wonderful temperaments even more fascinating. This painting is a study of light and dark, highlighting the contrast of the dark forest with the magnificent physiques of the giant draft horses.
© 2018 Lawrence A. Dyer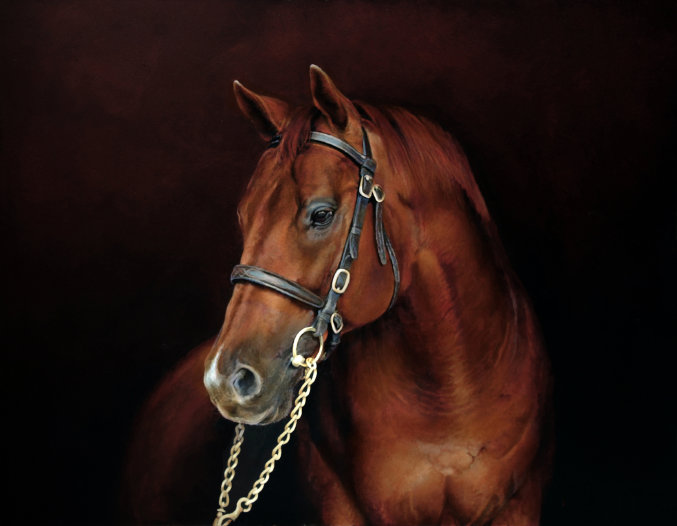 Giclee Prints: 20" x 40" on canvas mounted on a wood frame. Price $320.00. Insured shipping to USA via UPS Ground with tracking number $28.00